ZIBÁ®️ Suites & Golf Residences
An extraordinary life experience
in front of the only lighted golf course in the Caribbean.
Enjoy a lifestyle inspired by the beauty of the fusion between the organic and the modern and the charm of the VISTACANA Golf Club golf course.
Move into your new home in the heart of the VISTACANA development, across from a golf course, steps from the lake area and minutes from the most beautiful turquoise water beaches of Punta Cana.
Modern apartments and villas
with great
architectural design
Apartments of 1 and 2 bedrooms and Villas of 3 and 4 bedrooms in different variants designed by the prestigious firm PONS Arquitectos.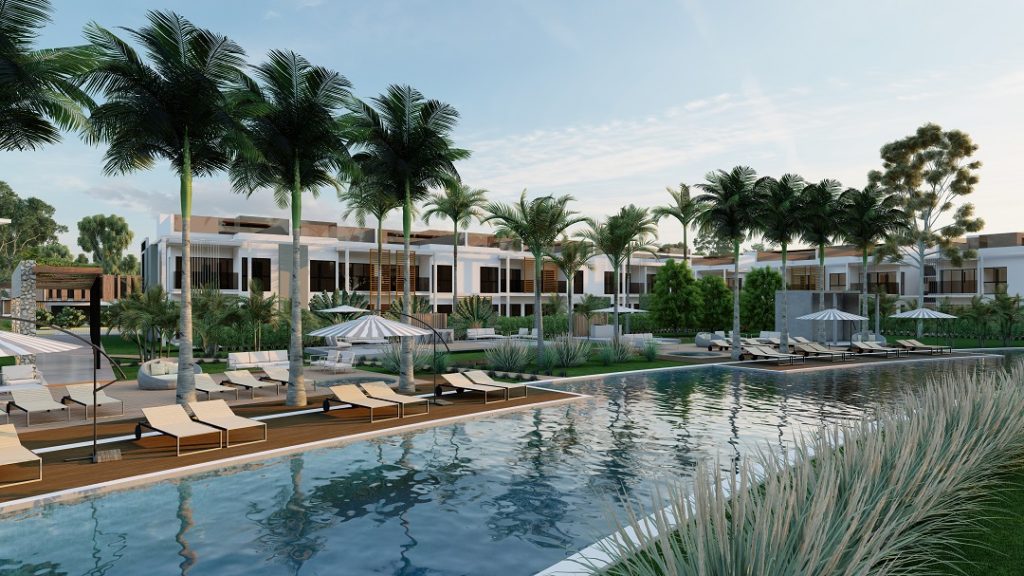 LOCATED IN THE CENTER OF ONE OF THE WORLD'S LEADING TOURIST DESTINATIONS
Our distinguished residential complex is connected, through trails, to the bicycle, electric skateboard and pedestrian circuits, the sports city and the VISTACANA sport fishing and spa lakes area, as well as to the different facilities.
One of the leading architectural, construction and construction supervision firms focused on high quality, contemporary and innovative projects (residential, commercial, corporate and urban) in the Caribbean.
Open social area with swimming pools for adults and children overlooking the golf course and main garden adorned by a careful selection of endemic species. It also has professionally designed garden areas with automatic irrigation. Access walkway with comfortable designed sidewalks and internal and external circulation to connect with the rest of the VISTACANA urban complex and Access to 10 minutes from the main international airport of the Dominican Republic. Close to one of the most renowned bilingual schools in the Dominican Republic, shopping centers and the main attractions of the Punta Cana destination.
Luxury apartments
from desde US$124,890
Exclusive apartment complex with a world-class sustainable urban development, equipped with comfortable access roads, with wide walkways and green areas.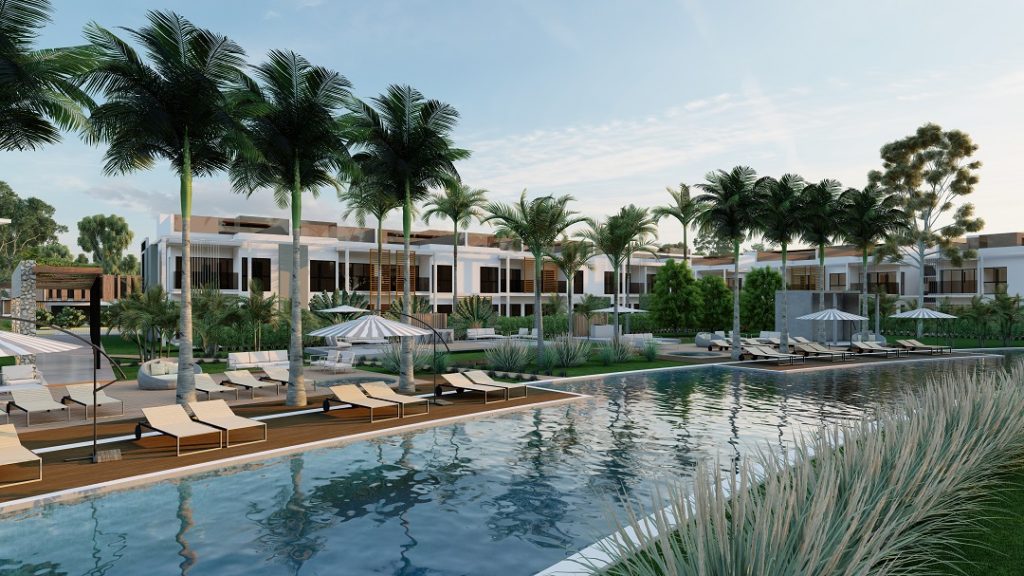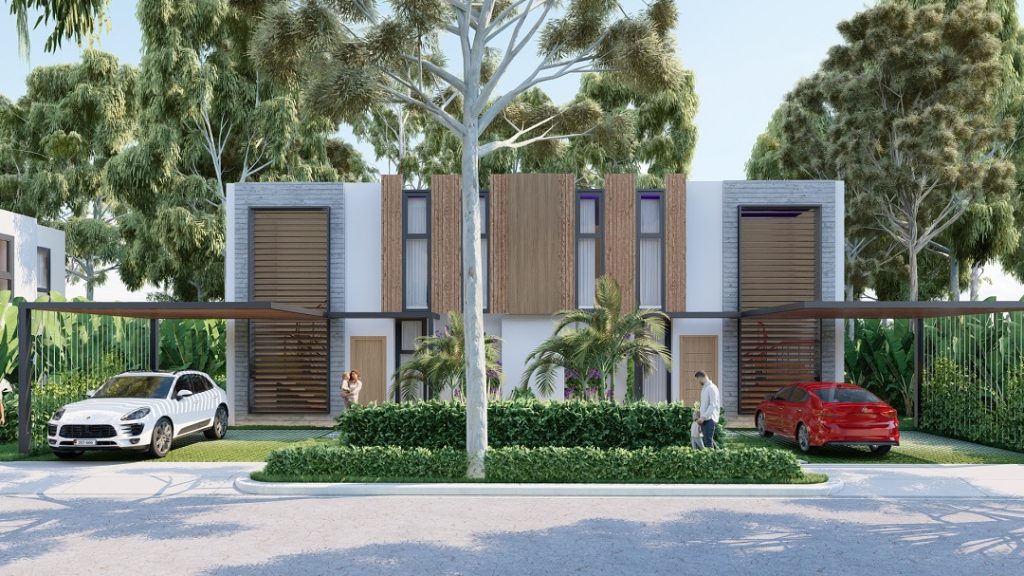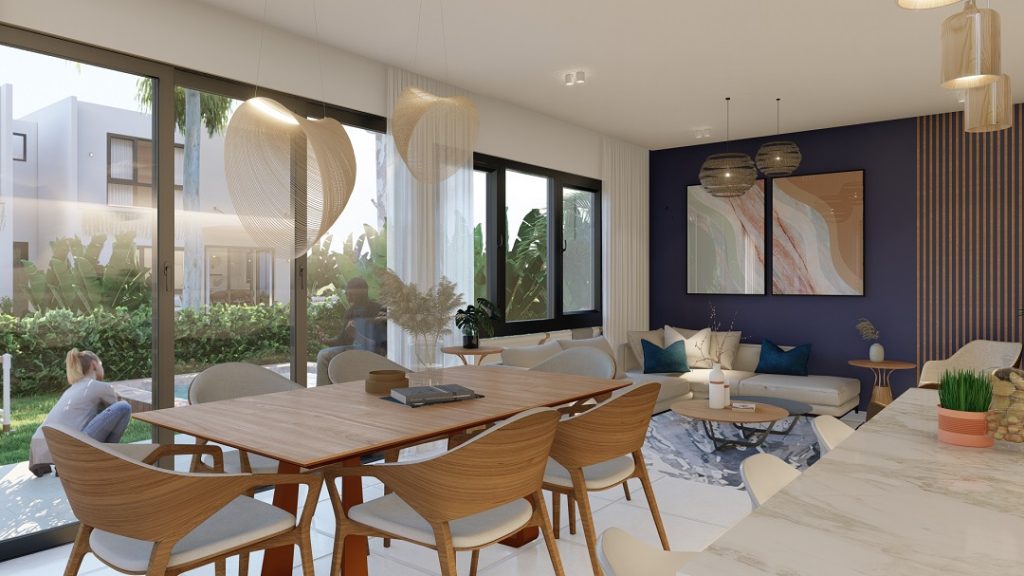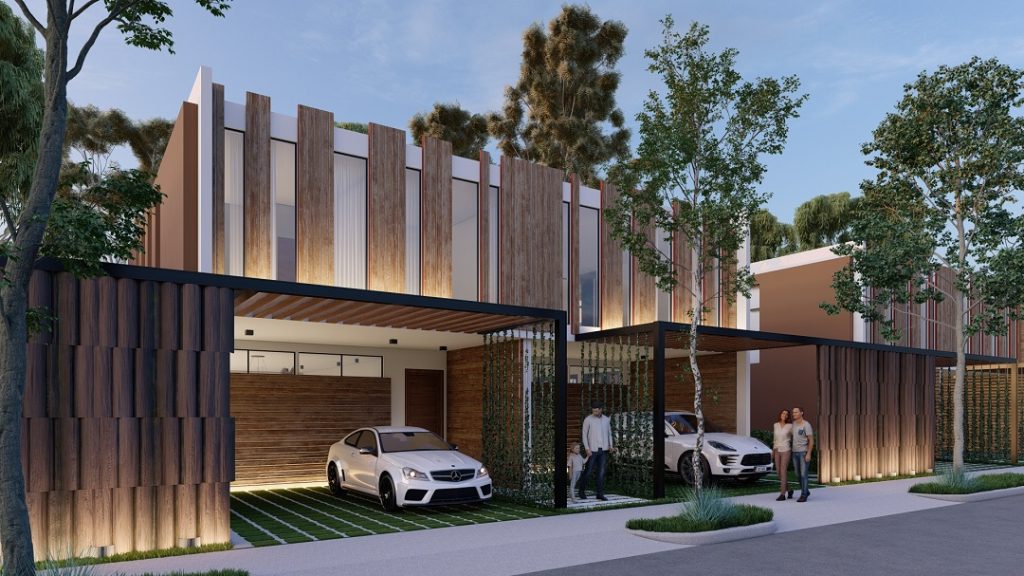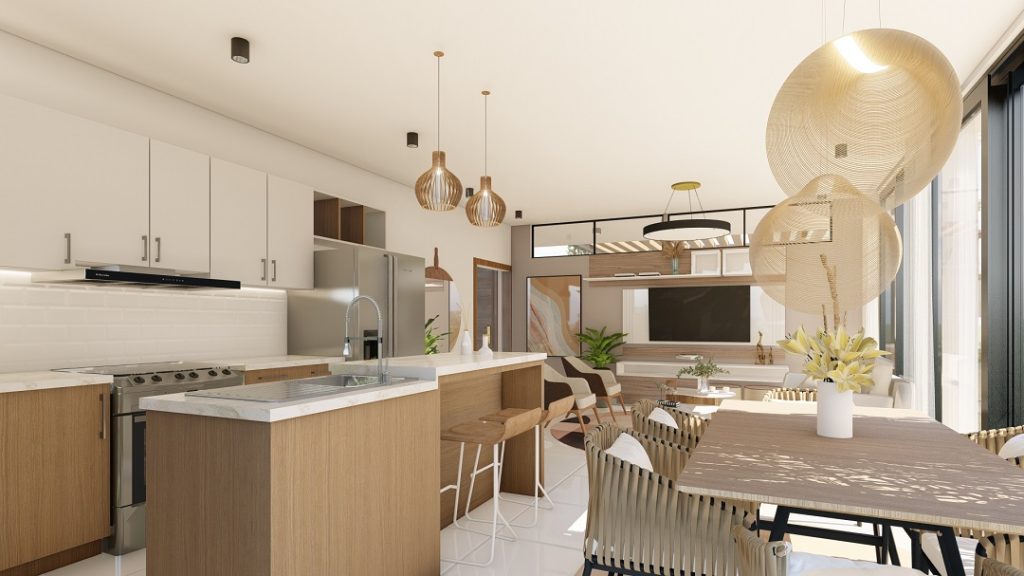 luxury villas
from US$205,000
Ideal for those who prioritize access to green and sports areas. Paths, corridors and streets decorated with native tree species that provide shade and showiness.